The Systems Engineering Certificate Program provides valuable resources for any engineer responsible for the oversight, creation, or operation of a complex system.  The program provides focused learning opportunities for systems engineers, design engineers, lead engineers, software systems engineers, project managers, and others seeking to increase their professional knowledge and advance their careers.  Through this program, students will learn how they can ensure that a system will satisfy its requirements throughout the entire system life cycle.  The program has been designed to enable engineers, regardless of undergraduate discipline, to develop the analytical abilities needed to design, evaluate, and manage complex systems involving many components and demanding specifications.  The intent of the program is to extend the ability of engineers to work across disciplinary boundaries and to develop the engineering management capabilities needed in today's work environment.
Admission Requirements
Unrestricted admission requires (1) a 3.0 grade point average from an ABET accredited undergraduate engineering program, (2) two years of engineering experience or current full-time employment as an engineer, (3) calculus, engineering statistics, and engineering economy. A GRE is not required for this program.
Applicants for admission to the Systems Engineering Program apply through the Graduate College at Iowa State University.
Each applicant must submit:
Application and application fee
Official academic transcripts
Three letters of recommendation
Resume
Applications should be submitted as early as possible before the beginning of the semester for which admission is sought. Individuals may also take up to 9 credits at Iowa State as a non-degree seeking student, and then transfer them to the program when they are admitted.
The Master of Engineering in Systems Engineering Program at Iowa State University is focused on supporting working professionals so teaching or research assistantships typically are not available.
Continuing on for a Masters Degree
If a person who receives a graduate certificate decides to continue for a graduate degree, the person needs to seek approval from that degree program.  Credits earned for the graduate certificate may also be used to meet degree requirements for the graduate degree if approved by the Program of Study Committee.  Students wishing to transfer into the Masters Program do not need to repeat the application process; instead, students must fill out the "Transfer From One Major/Program/Department To Another" form found on the Graduate College web site.  See details on the Systems Engineering Masters Program.
Certificate Requirements
Systems Engineering Intro/Core Courses (required first year)
IE 563. Engineering Management Theory
IE 565. Systems Engineering & Analysis
Core (required to select 2 courses)
IE 560. Engineering Risk Analysis
IE 564. Decision Analysis in System Design
IE 570. Systems Engineering & Project Management
IE 585. Requirements Engineering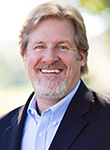 Gary Mirka
Director of Graduate Education
Phone: 515-294-8661
mirka@iastate.edu


Program Assistant: Deborah McDonough
Phone: 515-294-0129
imsegradprogram@iastate.edu