The Engineering Management Program focuses on developing an individual's engineering, science and management skills so they can succeed in a technology driven environment. There is a growing need for engineers that can build multi-disciplinary design teams, then lead those teams to solve technical and business challenges. The Iowa State University Master of Engineering in Engineering Management Program is designed to train leaders who can meet both the technical and managerial challenges in developing modern complex engineered systems. The program can be completed on line or in residence, part-time or full-time.
* Cost estimate is approximate and subject to change at any time.
Why an Engineering Management Masters Degree?
ISU's Engineering Management graduate degree is often the best option for BS degreed engineers looking to get an MBA. While 5 of the ten courses in our program are selected from the MBA program at ISU's world renowned business college, the remaining 5 courses in our coursework only masters degree are chosen from our Systems Engineering program. These are courses that cover topics in IT systems, Project Management, System Requirements, Operations, and Architecture definition, Quality and Ergonomics. These are courses more effectively targeted to the skills and background of engineers working within highly technical fields.
Check out our program Below:
MBA Courses
Engineering Management Courses

Strategic Management of Innovation*
Accounting for Decision Making*
Strategic Process Analysis and Improvement*
Professional Responsibility in Business and Society
Financial Valuation and Corporate Financial Decisions
Marketing

Systems Engineering Project Management*
Engineering and Systems Management*
Systems Engineering and Analysis*
Decision Analysis in System Design
Continuous Quality Improvement
Inventory Control and Production Planning
Engineering Risk Analysis
Engineering Law

*Core Courses
Real World Experience
The Industrial and Manufacturing Systems Engineering (IMSE) Department at Iowa State University strives to provide an outstanding educational experience for our students. We recognize the importance of "real world" experience, and most of our faculty have extensive work experience external to the university. Additionally, we solicit thoughts and inputs from successful personnel who are not working at ISU, but are (or have been) working in industry and are committed to improving IMSE student education.
IntroductionCorporate LifeThoughts of a Senior Engineer
Jerry Dierickx Introduction

"Corporate Life" by Jerry Dierickx, IMSE Consultant

"Thoughts of a Senior Engineer" by Jerry Dierickx, IMSE Consultant

Cost
The Engineering Management Masters program is a 30-credit program which can be completed in as little as two years.  Visit the tuition and fees page for details or call 515-294-7470 for more information.
Admission Requirements
To be considered for admission, the applicant should have a bachelor's degree in engineering or related field from a college, university, or technical school of recognized standing. Non-engineering backgrounds will be considered on a case-by-case basis. High academic achievement or other persuasive evidence of professional accomplishments is expected for admission to the program. The GRE is not required.
Applicants for admission to the Engineering Management Program apply through Iowa State University's Office of Admissions.
Each applicant must submit:
Application and application fee
Official academic transcripts
Three letters of recommendation
Resume
Applications must be submitted by July 15 for fall admission, November 15 for spring admission, or April 15 for summer admission.  International applicants are encouraged to apply as early as possible.  Individuals may also take up to 9 credits at Iowa State as a non-degree seeking student, and then transfer them to the program when they are admitted.
The Master of Engineering in Engineering Management Program at Iowa State University is focused on supporting working professionals so teaching or research assistantships typically are not available.
Degree Requirements – Effective 2017-2018
Engineering Management Intro/Core Courses (required first year)
Engineering Management Core (required)
Electives
Engineering Courses
Business Courses
1 Other from any graduate program (optional)
*Elective courses are subject to change by IMSE Department
Note: Students typically are allowed to transfer up to 6 credit hours of non-ISU graduate credit into their degree program.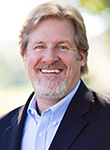 Gary Mirka
Director of Graduate Education
Phone: 515-294-8661
Program Assistant: Deborah McDonough
Phone: 515-294-0129
imsegradprogram@iastate.edu